The birth & growth of Nadeem Group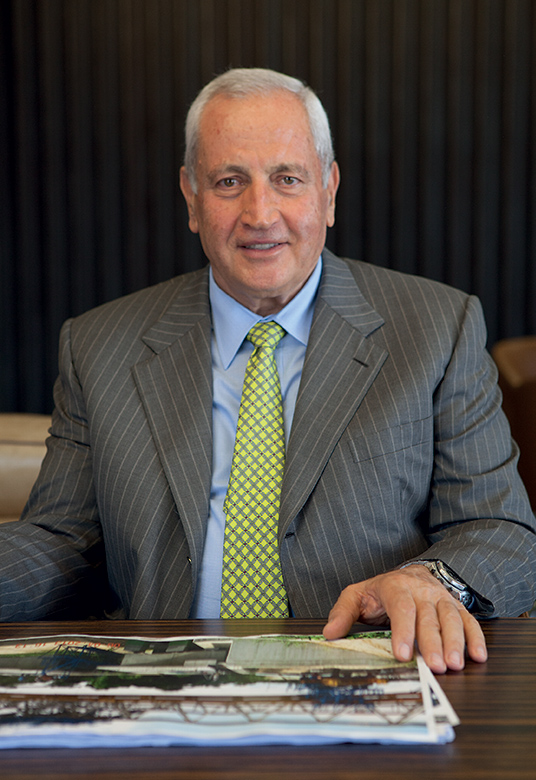 The beginnings of Nadeem Group were very humble. I established my first every company in 1977 with a meager budget but with a steadfast ambition to become a leading contractor in Nigeria. Along my professional journey, I valued above all the relationships and bonds that were built without prejudice and with full commitment to create value for each individual, community, and organization with whom I interacted. This steadfastness and commitment towards quality and long-term relationships eventually steered Nadeem Group towards a success story that we are proud of.
Since the incorporation of Nadeem Group's first company, several other companies were established to fill the gaps in the supply chain that were needed to support the level of quality and excellence that we aim for. Nadeem Group also expanded along the years into new sectors, including building construction, facility management, real estate, and hospitality, replicating the same value chain in each new venture.
Over 45 years onward, our key focus is to create a diverse and inclusive company and to maintain close and familial ties with all our employees. At Nadeem Group, we foster a culture in which people of various ethnicities and nationalities work collaboratively together and share a strong sense of belonging. Our success in Nigeria has encouraged us to expand our operations to other countries, including Iraq, Lebanon, and Dubai, with a determination to instill the same values and standards across all our sectors and regions of operations.
Our projects today speak to our success. We were awarded the longest two–way dual carriageway in Nigeria. This highly acclaimed route extends from the city of Warri in Delta State to the city of Port Harcourt, capital of Rivers State, at a contract sum of over USD 1.77 billion. We are building the largest and most reputable mega mixed-use estate in the capital of Abuja, respecting low density and low-rise standards in order to maintain the beautiful hills and nature of the city. We re-habilitated the well-known Al Fayha bridge in Iraq after it was severely damaged during the war, introducing the incremental launching method to the market. Finally, we have been proudly completing World Bank projects since over 25 years.
It is our aim and utmost goal in the group to maintain a healthy family environment with our stakeholders and our employees, and to strengthen our foundation which is built on giving our clients complete satisfaction and confidence in our work.
We hope this brochure will give a brief idea of who we are, and what we do.
Said Khalaf
Chairman and Group CEO