Nadeem Group is dedicated to infrastructure development from the foundation up: our sheet pile and diaphragm walls, tie-back anchors and bored piles support over 100 civil engineering and infrastructure projects.
One of our most significant undertakings to date is the East-West Road contract in Nigeria – valued at USD 1.77 billion – that connects the commercial hubs of Port Harcourt and Warri in the Nation's Delta region. The 188 kilometer-long stretch of highway required 31 bridges, including the 850 meter-long box girder Patani Bridge completed in December 2014.
We regularly introduce new technologies in infrastructure development.
In West Africa, that's meant moving from traditional, single span bridges to multi-span cantilever bridges built with pre-stressed concrete. We repaired the destroyed Al Fayha'a Bridge in Basra, Iraq, using incremental launching: pre-fabricated bridge sections are extended into place via Teflon bearings without the aid of any scaffolding.
total length of bridges built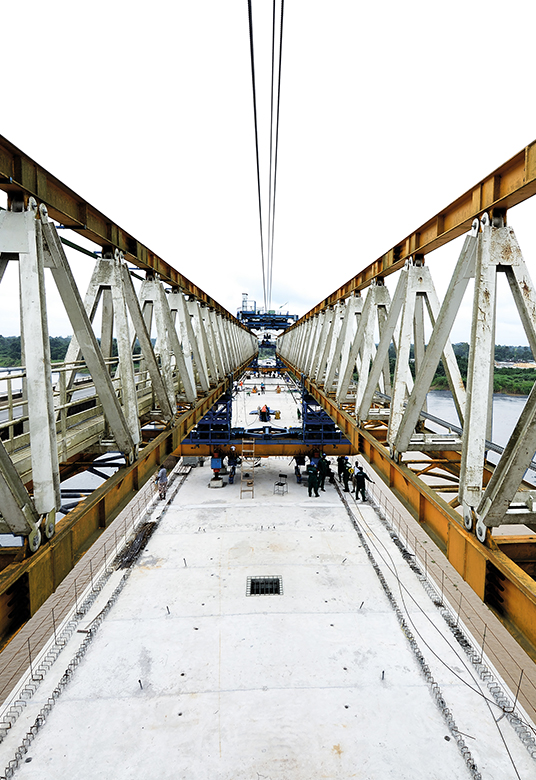 Client:
Ministry of Housing and Reconstruction
Activity:
Civil Construction and Infrastructure
Project Value:
USD 8.5 million